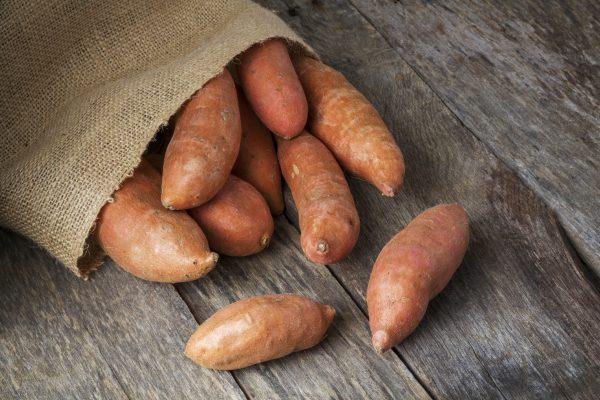 Gather 'round, haircare lovers. We have some yummy foods for you – and specifically, your hair – this Thanksgiving. The following items are packed with vitamins and minerals that will nourish your scalp and as a result, your locks. We found some appetizing and healthy recipes that use these foods, so get ready to show your tresses some gratitude with the dishes below!
1. Dates.
The delicious flavors aren't the only sweet thing about this fruit. Dates are also an excellent source of vitamin B and iron. These two key nutrients keep your hair strong, and without them, your strands can weaken and fall out. 
2. Sweet Potatoes.
Like dates, this plant can also satisfy those with a sweet tooth. However, did you know sweet potatoes also contain vitamin A? This nutrient is absolutely essential for hair cell growth. A deficiency in this vitamin can actually lead to dry hair and flaky scalps, so don't feel guilty about that second (or third) slice of sweet potato pie! You can also get creative in the kitchen by incorporating sweet potatoes into your stuffing. 
3. Lentils.
Iron and protein are necessary for healthy hair. Iron carries oxygen and nutrients to your roots, and protein strengthens your mane. (Tip: Add in foods with a high vitamin C content to aid in the absorption of the iron!) Thankfully, lentils contain a high amount of both iron and protein! To get these legumes on your plate this holiday, make sure to check out the Sweet Potato and Lentil Stuffing recipe above if you haven't already clicked.
4. Pumpkin Seeds.
These little guys are packed with an incredible number of nutrients, but we have one to single out – omega-3 fatty acids. They support your hair by keeping it hydrated and naturally radiant. Unfortunately, our bodies can't create this essential fatty acid, so it's important that you add foods that contain this nutrient to your diet. Avoid dull hair at the dining table by snacking on Dark Chocolate Pumpkin Seed and Sea Salt Bark! 
Great hair treatment shouldn't end after the holiday is over. Keep your locks nourished, strong, and revitalized with Scalp Med's Complex Amino Acid Intense Conditioning Treatment! This lightweight conditioner is fortified with multivitamins, essential complex amino acids, and minerals to protect your locks. 
Have a wonderful Thanksgiving, and be sure to check back on our weekly blog and Facebook for more haircare tips and tricks!