HAIR GROWTH CONSUMER STUDY*†

To ensure that ScalpMED® is effective in helping you grow back thicker hair, we put our formulas through rigorous testing.
In a 6-month consumer trial of men and women applied our 2-step process of NutriSol® and Vitadil®-5A or 2A twice daily as directed, ScalpMED® was proven to retain and regrow hair. The results speak for themselves.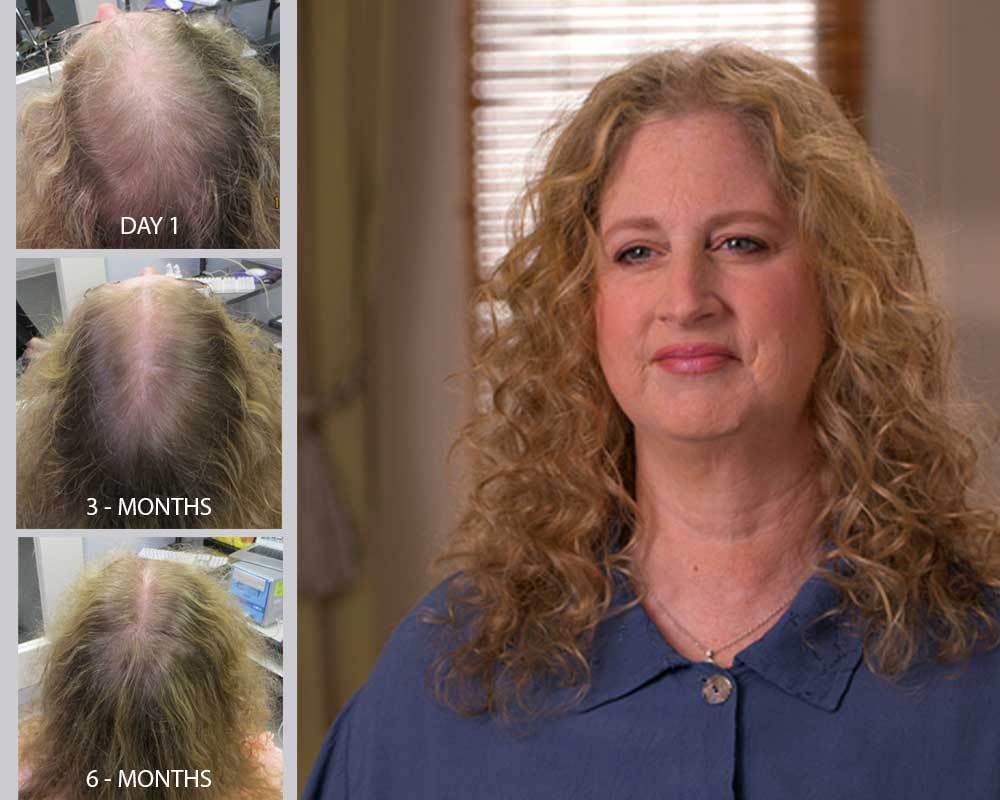 Would you say that ScalpMED® grew your hair back?

How would you rate the ability to achieve your desired hair growth using ScalpMED® vs. other hair growth products you have used? (of those who have used other products)

Best Ever/Better than Others =

96%

Same as Others =

4%

Worse than Others =

0%

Worst Ever

=

0%





How would you rate ScalpMED® for being easy to use?

Excellent/Very Good = 

96%

Good = 

4%

Fair = 

0%

Poor = 

0%




How would you rate ScalpMED® for being easy to use vs. other hair growth products you have used? (of those who have used other products)

Best Ever/Better than Others = 

96%

Same as Others = 

4%

Worse than Others = 

0%

Worst Ever = 

0%




 Consumer Ethnicity: 

Caucasian =

67%

African American =

8%

Hispanic =

21%

Indian =

4%


 Consumer Hair Type: 

Fine =

46%

Medium =

50%

Coarse =

4%




How would you describe your hair loss prior to using ScalpMED®?

Ongoing/Steady =

46%

Ongoing but recently accelerating =

54%

Recent =

0%




Do you have history of hair loss in your parents or grandparents?

Yes = 

79%

No = 

17%

Don't Know = 

4%




Have you used any hair growth products in the past?

Are you currently using any hair growth products other than ScalpMED®?

How would you rate ScalpMED® for speed of achieving your desired hair growth?

Excellent/Very Good = 

92%

Good = 

8%

Fair = 

0%

Poor = 

0%




How would you rate your satisfaction with the fullness of your hair after using ScalpMED®?

Excellent/Very Good = 

92%

Good = 

4%

Fair = 

0%

Poor = 

4%




How would you rate the overall experience with ScalpMED®?

Excellent/Very Good = 

96%

Good = 

0%

Fair = 

4%

Poor = 

0%




How would you rate ScalpMED® for preventing your hair from further loss?

Excellent/Very Good = 

96%

Good = 

4%

Fair = 

0%

Poor = 

0%




How would you rate your experience with using ScalpMED® vs. other hair growth products you have used? (of those who have used other products)

Best Ever/Better than Others = 

96%

Same as Others = 

4%

Worse than Others = 

0%

Worst Ever = 

0%