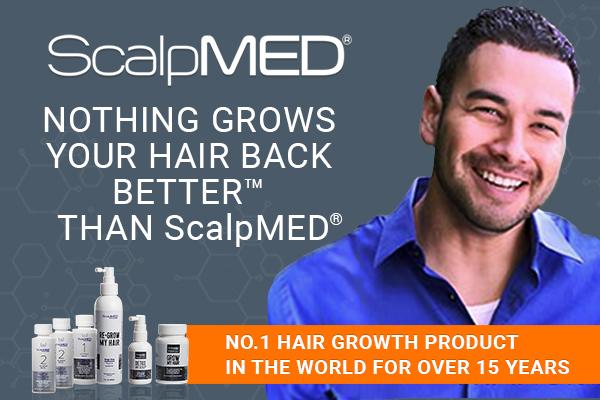 NHSI, Inc. announces that it has been issued a new U. S. Federal Patent for a key component of its ScalpMed hair growth product. The issue date is 5/21/2013 and the Patent number is 8444960. This is the 6th patent for products within the popular ScalpMED® hair growth system, which is now patented in the US and several countries around the world.
Since its inception, ScalpMED® has already seen hundreds of thousands of ScalpMED® customers, but Shane Malek, the originator of the ScalpMed, believes that his product is still in its beginnings. "We're extremely excited about this new patent, which covers the chemical composition of our Nutrisol® product. In a category that is confusing and overrun with similar products whose differences are difficult to determine, it's especially gratifying that the patent office understood that there really is something new and different about ours."
The ScalpMED® system is a topical hair growth system that incorporates two primary components, Vitadil and Nutrisol. NHSI also offers a line of hair and scalp care products specially formulated for thinning hair. A sulfate-free thickening shampoo, an intense conditioner fortified with essential amino acids, minerals and vitamins for hair and scalp, a detoxifier to remove excess oils and buildup from follicles, and ScalpMED®'s special cortex enlarging hair spray.
ScalpMED® is distributed by NHSI, Inc.
Modern Health Laboratories, Inc. was established with the purpose of researching, developing, and distributing new, comprehensive health and beauty products that are safe and effective. By working with some of the top researchers and scientists in the health and beauty field, we're dedicated to bringing unique and exciting products that really work for an affordable price.
For more information contact:
NHSI, Inc.
P.O. BOX 1234
Los Angeles CA 12345
(800) 304-4534