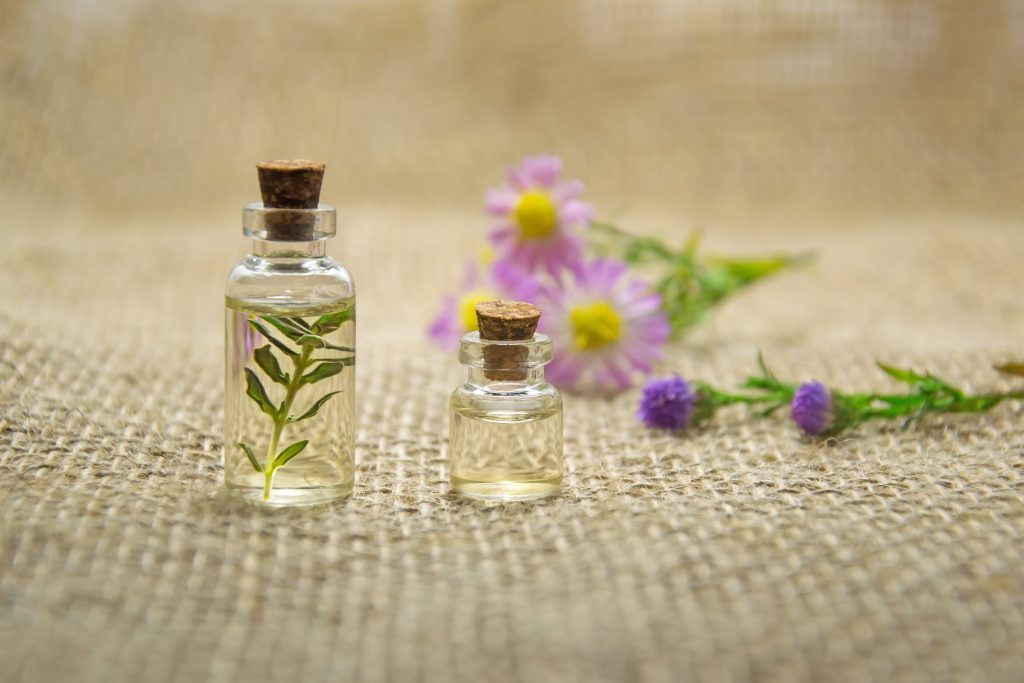 When you begin to lose your hair, or notice your hair thinning, the first thing you do is try to find the right treatment method to restore your hair to its previous fullness. As you begin to research various methods of treating hair loss and thinning, you will come across both surgical andnon-surgical hair restoration options. Treatments can range widely betweennon-surgical hair transplant options and hair replacement surgery, making it challenging to choose the right path. We know it can be difficult to assess the best way to move forward based on the cause and severity of your hair loss or thinning, but to help you get started we have put together a guide of what to keep in mind before selecting a treatment option, the process of hair transplant surgery and associated risks, and the availablenon-surgical hair replacement options available.
Steps to Take Before Selecting a Treatment Option
If you have just started experiencing hair loss or thinning, it may seem like the best thing to do is immediately begin trying treatment products to get your hair to begin growing. Despite the appeal of this method, it is best to take a calculated, methodical approach to determining the underlying cause of your hair loss in order to decide how to best treat it. There are many different types of hair loss that can occur and a handful of main causes of hair loss or thinning. In some cases, it may require treating the underlying cause of the hair loss or thinning in order to successfully regrow hair from the scalp. Before you can select a treatment option, you need to understand the type of hair loss you are experience and what the underlying cause of it is. In order to ascertain this diagnosis, it is important to visit a licensed physician.
When meeting with your physician, it is best to come armed with the necessary knowledge of different types of hair loss. There are three main types of hair loss that occur in both men and women, they are Female and Male Pattern Baldness, Telogen Effuvium, and Alopecia Areata. Female and Male Pattern Baldness, respectively, is one of the most common types of progressive hair loss. Known as Female Pattern Baldness and Male Pattern Baldness, depending upon the sex of the patient, this type of hair loss is often characterized by a widening in the center part of the hair or the thinning of hair around the top or crown of the head. When an individual begins experiencing Female Pattern Baldness or Male Pattern Baldness, they will begin to notice that their hair is growing in shorter, it not continuing to grow as quickly, and is lacking the strength it previously had. As Female Pattern Baldness and Male Pattern Baldness progress, some hair follicles cease growing at all. Telogen Effuvium, on the other hand, is a treatable type of hair loss that usually occurs as a result of a traumatic of stressful experience. Telogen Effuvium is the most common type of hair loss that most individuals experience during the course of their life and affects both men and women. The best treatment for Telogen Effuvium is often reducing the amount of stress the individual is under by identifying the trigger event and taking steps to mitigate and lower stress. The final main type of hair loss is Alopecia Areata. Alopecia Areata occurs when the immune system is in an overactive state that causes it to believe the hair follicles need to be targeted and attacked. Alopecia Areata is often identified by round or oval shaped patches of hair loss on the scalp.
Once you have identified the type of hair loss you are experiencing, it is then important to determine the root cause of the hair loss. Many types of hair loss, including Male Pattern Baldness and Female Pattern Baldness, are due to genetic factors. Some individuals possess a predisposition to developing hair loss or hair thinning over the course of their life. Another common cause of hair loss is stress. Stress is small doses is a natural part of everyday life, but extreme stress can cause the hair growth cycle to elongate the hair shedding portion of the cycle. Nervousness and anxiety only amplify these symptoms, so successfully managing and reducing stress is a key for many people to growing back their lost hair. Hormonal imbalance is another root cause of hair loss and can be brought on by something as simple as pregnancy, giving birth, or switching birth control pills. There are also a number of endocrine disorders that also cause hormone levels in the body to become imbalanced. Iron deficiency, also referred to as anemia, is a common cause of hair loss and is simple to treat by taking an iron supplement each day to regulate iron levels in the body. These are just a handful of the potential underlying causes of hair loss and hair thinning, but finding the unique cause at the root of your hair loss will be fundamental to finding the right treatment option for you.
Surgical Hair Loss Treatments
There is one main type of surgical hair loss treatment, known as hair replacement surgery or hair transplant surgery. Considering surgery is always a serious option, and all of the risks associated with it must be understood prior to deciding surgery is the right treatment path. Though there is one main type of hair transplant surgery, there are a number of variations on how the surgery is performed. Hair replacement surgery is a procedure that transplants hair from one area of the scalp to another by extracting skin grafts from a donor site on the scalp that is densely populated with hair follicles. A dermatological surgeon will remove the grafts from the donor site and then transplant them into the area experiencing hair loss by placing each hair graft into a small incision or hole on the scalp. When choosing the location for the donor site, the dermatological surgeon will often select an area on the back or sides or the head as these areas are often less affected by hair loss and are less noticeable.
With this basic overview in mind, it is now possible to examine the more specific aspects of hair transplant surgery. Before the procedure takes place, the donor site will be trimmed down to make graft removal easier and patients are often prescribed antibiotics to prevent infections following the surgery. During the procedure, the dermatological surgeon will remove grafts from the donor site and then will relocate these grafts to the area of the scalp experiencing hair loss. There are a number of different types of grafts the dermatological surgeon can extract, including punch grafts, strip grafts, slit grafts, mini-grafts, and micro-grafts. As the surgeon is removing grafts and transplanting them, they will often flush the area continually with a saline solution to maintain skin firmness. When the grafts have been harvested, they are individually placed into small incisions or holes on the area of the scalp experiencing hair. Once the procedure is complete, the holes and slits on the scalp are often closed with stitches, which may lead to a scar as it heals. Upon completion of the procedure, the scalp will be cleansed and the affected area will be wrapped with gauze. Patients often must undergo this procedure multiple times in order to obtain the desired results and must wait several months between each procedure to allow the scalp to heal.
There are a number of potential risks to undergoing hair replacement surgery. The most daunting risk is that it may not result in the appearance you are looking for and may appear patchy or unnatural. In addition, this procedure can be painful and costs several thousand dollars per procedure to perform. Some patients experience numbness on their scalp, swelling around their eyes, excessive bleeding, scarring, cysts, and infection as a result of undergoing this procedure. Before choosing surgical hair loss treatments as the right option, it is important to understand the non-surgical hair restoration options available.
Non-Surgical Hair Restoration Treatments
Undergoing hair replacement surgery to combat hair loss is a risky and costly option, and for many people that is not the right treatment option. Do you want ahair transplant without surgery? Fortunately, there are a number of effective non-surgical hair restoration treatments available to help you get back a full, healthy head of hair. Below are a handful of the best non-surgical hair restoration treatments to consider as you find the right treatment option for you.
Laser Treatments:

Clinical studies have indicated that low level light therapy can aid in promoting hair growth in both men and women. This type of therapy helps regrow hair loss of any type, whether genetic, hormonal, or from a different cause. Since the release of these studies, companies have begun releasing laser hair growth systems that are capable of being used at home. Low level light therapy treatments require a machine that harnesses 50+ clinical-strength medical lasers and LEDs to help promote healthy hair growth. The low level light therapy often uses a 650mm wavelength red light that aids in accelerating cell metabolism and stimulating hair follicles.
Serums:

There is a significant number of hair serums on the market, each with a unique ingredient list that targets different effects on the hair. When choosing the right hair serum, be sure to analyze the ingredient list and make sure that the product does not contain harmful toxins, chemicals, or silicone. Silicone is a main component of many hair serums and provides an illusion of smooth, healthy hair, while simultaneously creating a dependency that will cause hair to stop producing its own natural emollients. When analyzing hair serums, target products that use natural ingredients such as Keratin, Coconut oil, Jojoba oil, Argan oil, and essential oils.
Supplements:

Oral supplements are one of the most popular and cost-effective products available to help stimulate hair growth. There is a tremendous number of different brands, combinations, and concentrations on the market, so it vital to research products before purchasing them and make sure they do not interact with any medications you are currently taking and are within the healthy dose for a day. Many companies offer supplements designed specifically to target hair, skin, and nails. These supplements offer a range of vitamins and nutrients shown to increase hair growth and promote hair health, making them a viable and easy option to boost hair growth. On average, many hair, skin, and nail supplements use ingredients such a Biotin, Vitamin A, Vitamin D, Vitamin B, Vitamin C, MSM, Silica, and Zinc.
Shampoos:

Shampoos are a daily way to treat your hair loss and hair thinning. When selecting the right shampoo, be sure to check the ingredients list for ingredients known to promote hair growth and look for products that do not contain harsh chemicals. Many shampoos now available on the market are formulated with Argan oil to help improve hair quality and stimulate hair growth. Argan oil enhances blood circulation in the scalp, produces keratin, balances hormone levels in the skin, and moisturizes the scalp. There are many ingredients found in shampoos designed specifically for promoting hair growth, such as sage oil, coconut coil, tea tree oil, elderberry, Aloe Vera, thyme, rosemary, burdock root, willow bark extract, nettle leaf extract, and green tea. Each of these ingredients has their own unique role in stimulating hair growth.
Topical Treatments:

The most effective non-surgical treatment option for hair loss is the use of a proven effective topical treatment. When selecting a topical treatment, be sure to look at the ingredients list and target products that contain Minoxidil. ScalpMed is a topical treatment system that utilizes a unique two-step process to halt and reverse both hereditary and non-hereditary hair loss. ScalpMed's effective process utilizes innovative technology, which combines NutriSol®, a multi-patented pretreatment technology, and Vitadil®, a clinical-strength Minoxidil-based treatment formula. Ninety-five percent of individuals using ScalpMed experienced remarkable growth within the first six months of use.